OCIPLA April 2018 Luncheon
April 19, 2018 @ 11:45 am

-

1:30 pm
OCIPLA is pleased to announce the April Luncheon!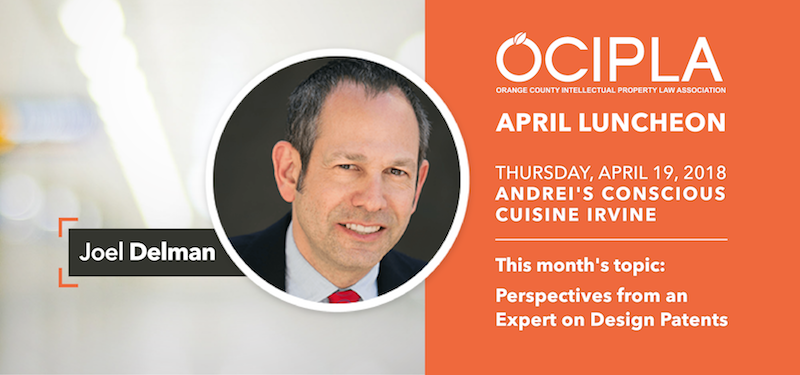 Topic: Perspectives from an Expert on Design Patents
Summary
Join us this month on Thursday, April 19 to hear from Joel Delman (http://informedinnovationinc.com/), a former IP lawyer who now is a testifying expert in design patent and trade dress cases. Joel positions himself on the forefront of using technology to make a stronger case, implementing some very cool software an expert witness to show comparisons of design patent drawings to an accused product. He will be speaking about his experiences as patent practitioner and an expert witness to help attendees learn what is persuasive to juries in design patent cases.
Because there is a limited capacity for this event, we recommend advanced registration.
Orange County Intellectual Property Law Association
Event Name:  OCIPLA's April 2018 Luncheon
Date:  April 19, 2018, 11:45 AM to 01:30 PM
Location:  Andrei's Conscious Cuisine
Click here to register online and reserve your seat.
Speakers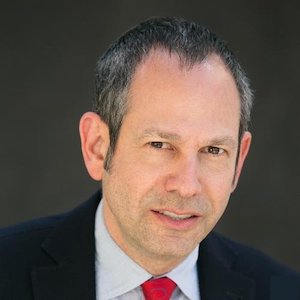 Joel Delman
Strategic Design Consulting
Expert Witness, Design Patent & Trade Dress Litigation
A former corporate and intellectual property lawyer, I've spent the past 24 years guiding innovation through strategic product design. My background offers a unique understanding of the business side of creativity… From toys to complex medical devices, I've helped hundreds of clients bridge the gap between creative insight and commercial success.
The focus of my work includes the design of compelling aesthetic solutions and brands, as well as the invention of novel features, functionality, and business models which allow clients to capitalize on profitable opportunities in the marketplace. And though I'm no longer an attorney, I advise on all aspects of the protection and monetization of intellectual property, from patents and trademarks to negotiating royalty and licensing agreements. I'm named inventor on over 45 US design and utility patents.
As a design consultant to a wide range of markets and industries, I'm in touch with the latest developments in the profession, and keep my finger on the pulse of critical trends in consumer electronics, medical devices, transportation, IOT, toys, and a host of other product categories. I bring that foundation of understanding to my work as expert witness, and it's proven invaluable to developing effective litigation strategies and creative legal arguments.
Designers think in such a unique way that it's been coined "Design Thinking," while legal analysis requires an entirely different, rigorously analytic perspective. What I enjoy most about my work as IP expert witness is the application of these distinct ways of approaching problems to disputes involving the protection of design; I have years of experience practicing both modes of thinking, and my value to your case is enhanced by the ability to effectively address legal challenges from both a designer's and a lawyer's perspective.
---
Register online today and reserve your seat.