OCIPLA May 2018 Luncheon
May 17, 2018 @ 11:45 am

-

1:30 pm
OCIPLA is pleased to announce the May 2018 Luncheon!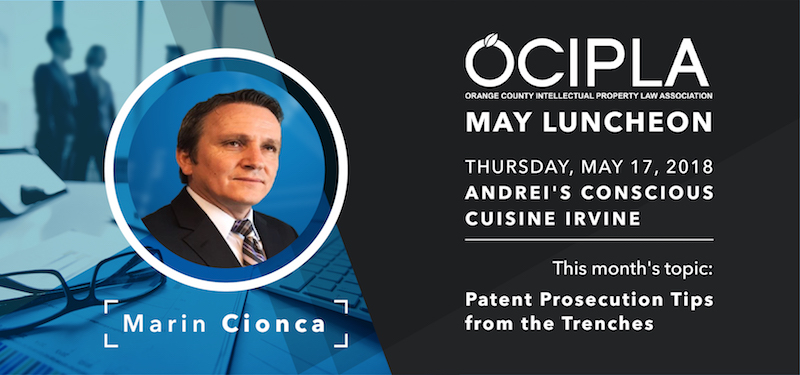 Topic: Patent Prosecution Tips from the Trenches
Summary
Join us this month on Thursday, May 17 to hear from Marin Cionca on the subject of Patent Prosecution Tips From The Trenches: A practical discussion focused on (1) the use of Functional Claim Language in view of recent court decisions and the January 2018 update to the MPEP and (2) on new Subject Matter Eligibility approaches available to patent practitioners in view of the April 2018 USPTO memo titled Changes in Examination Procedure Pertaining to Subject Matter Eligibility, Recent Subject Matter Eligibility Decision (Berkheimer v. HP, Inc.).
Because there is a limited capacity for this event, we recommend advanced registration.
Orange County Intellectual Property Law Association
Event Name:  OCIPLA's May 2018 Luncheon
Date:  May 17, 2018, 11:45 AM to 01:30 PM
Location:  Andrei's Conscious Cuisine
Click here to register online and reserve your seat.
Speaker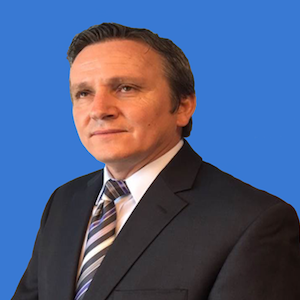 Marin Cionca
Founder, CIONCA IP Law P.C.
Mr. Cionca is a registered patent attorney and founder of CIONCA IP Law P.C. (CIONCA IP), an intellectual property law practice based in Irvine, Orange County, California. He has an extensive technical background, having graduated from a five-year European engineering program and having practical engineering experience. Since 2009 he assists clients in patent application and prosecution matters related to various fields, including engineering, computer, software, mechanical, physics-related and medical device technologies.
---
Register online today and reserve your seat.