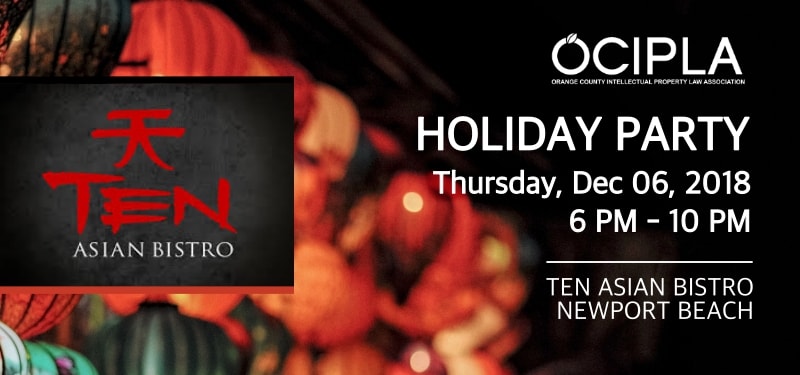 OCIPLA Holiday Party 2018
Date: Thursday, December 6, 2018
Time: 6:00 PM to 10:00 PM
Location: Ten Asian Bistro, Newport Beach

We are pleased to announce the OCIPLA 2018 Holiday Party on December 6, 2018! Join us at Ten Asian Bistro for an evening of drinks, appetizers, and holiday cheer. This year we're going to be a bit less formal, so we have reserved space for everyone to mingle and converse instead of having a sit down dinner like we did last year.
Tickets are $35, and spouses are welcome! For the price, you will receive two drink tickets and you'll be fed appetizers all night. 
We look forward to seeing everyone there!