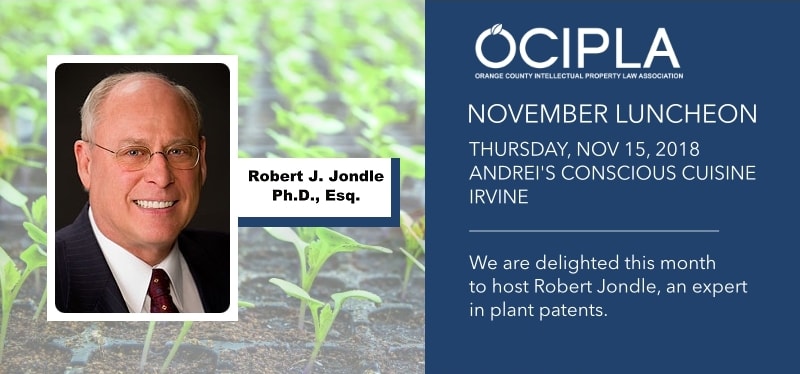 OCIPLA's November 2018 Luncheon
Date: Thursday, November 15, 2018
Time: 11:45 AM to 1:30 PM
Location: Andrei's Conscious Cuisine, Irvine, CA
Topic: Bob Jondle, an expert in plant patents.

Summary
We are pleased to announce OCIPLA's November Luncheon on Thursday, Nov. 15. This month, we will be hosting Bob Jondle, an expert in plant patents, to teach us more about plant patents than most of us have likely ever encountered in the course of our own practices. Join us for a unique learning experience from a unique expert!
Speaker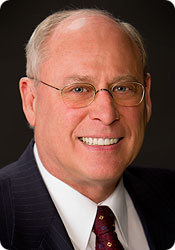 A bit about Bob Jondle: For the last 25 years, 100% of Bob's legal work as a patent and trademark attorney has been on plant IP and plant protection matters worldwide. Bob has worked with over 300 plant research companies supporting their plant protection and IP strategies. His plant science background includes a Ph.D. in Plant Breeding and Genetics from Iowa State University.